Last Updated: Oct. 27, 2023
Welcome home! We are thrilled to welcome you to your new home at San Diego State University. Please become familiar with the information on this page to assist you in preparing for move-in day.
Nov. 1, 2023

Dec. 1, 2023

Deadline to complete the spring 2024 license agreement.

Week of Dec. 4, 2023

Students who completed a spring 2024 license agreement by Dec. 1, 2023 will receive their housing assignment email with their move-in day, building, room type, bed size and meal plan assignments.

Week of Jan. 1, 2024

Students who completed a spring 2024 license agreement by Dec. 1, 2023 will receive their move-in guide email with specific instructions for arrival, check-in and unloading.

Jan. 15, 2024

Spring 2024 move-in day. Students may check-in this day beginning at 2 p.m.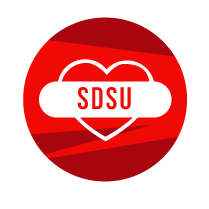 Immunization Requirement
San Diego State University is committed to the protection of health and wellness of all students. To comply with this goal, students are required to provide documentation of COVID-19 vaccination in accordance with the university's Immunization Policy.
All new Spring 2024 students must submit their immunization records by Jan. 5, 2024.
COVID-19 Vaccination Requirement
Upload your COVID-19 vaccination and booster records to HealtheConnect. For new students, your records must be uploaded by Jan. 5, 2024.

Medical or Religious Exemptions
COVID-19 vaccines are required for all students, with the exception of those that have been approved for a medical or religious exemption by the university.
What to Bring
Download the Move-in Checklist for a complete list of what to bring.
FAQs
Cooking appliances such as rice cookers, toasters, toaster ovens, slow cookers, popcorn poppers, air fryers, and instant pots may only be used in apartment kitchens, Tepeyac & Tacuba kitchenettes, or community kitchens. They are not allowed in resident rooms.
Space heaters, barbeques, portable stoves, hot plates, portable air conditioners, and electric water coolers are prohibited in all on-campus residential communities.
Yes. Please coordinate with your roommate(s) in case they are planning to bring one as well.
No, a mini-fridge is provided in each first-year room and a full-size fridge is provided in the apartments and suites. Students are not permitted to bring their own mini-fridge.
No, electronic skateboards and scooters are not permitted in the residential communities.
First-Year
First-year buildings have Twin XL sized beds.
Sophomore & Upper-Division
In sophomore and upper-division buildings, bed sizes vary. Please wait for your assignment email (sent early December) prior to purchasing bedding. Your assignment email will include your building and bed size information.
Shipping Services
SDSU is partnered with Collegeboxes to make move-in as easy as possible. Collegeboxes will pick up items from your home and deliver them directly to your room on campus. If you would like to take advantage of this great service, go to collegeboxes.com and use the discount code SDSU2024 for 10% off of your Ship to School order.
Please note: When entering your information on CollegeBoxes be sure to include the student's full name and building assignment (if available at the time of order). The building assignment and room number is not required to ensure successful delivery, as we will match the student's name with their housing assignment.
Supply kits can be ordered from Collegeboxes today!
The deadline to order supply kits from Collegeboxes is Dec. 29, 2023.
The deadline to ship boxes to campus for move-in delivery is Jan. 4, 2024.
Mail & Packages
Your on-campus mailing address can be found at Mail & Packages. Mail and packages will be accepted starting on your assigned move-in date.

Please note that items ordered/delivered from Collegeboxes are an exception to this policy. These items may be delivered to your community prior to move-in.
SDSUcard
You will need to have your SDSUcard in order to check-in on move-in day. Your SDSUcard will give you access to your building entrance, laundry services, meal plan and more. Download the GET mobile app and upload a passport-style photo and an acceptable form of ID (see below). Pick up your card at the SDSU Card Office prior to your move-in day. For questions, please email the SDSUcard office at [email protected].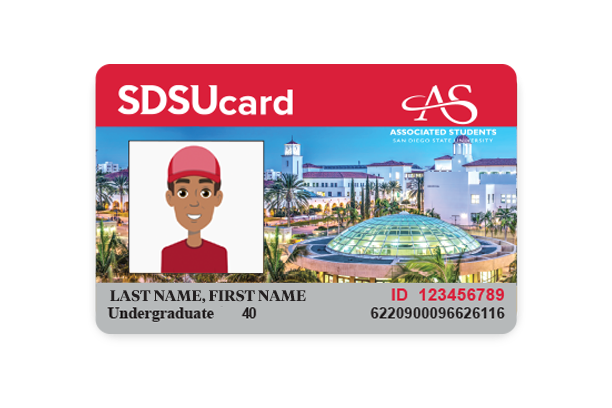 Acceptable Forms of Identification: U.S. State IDs, U.S. Driver's License, U.S Passport, U.S. Temp Driver's License with photo, U.S. Law Enforcement ID, Department of Justice ID, Department of Homeland Security ID, and Department of Treasury ID.
Parking & Transportation
In support of sustainability initiatives, incoming first-year who live on campus will not be permitted to bring a car the first year of study at SDSU. To assist students who may have unique needs, first-year students with documented hardships are able and encouraged to apply for a waiver. For more information, please visit the First-Year On-Campus Resident Parking Policy.
Students may also consider alternative modes of transportation to having a vehicle on campus. More information can be found at SDSU's Commuting & Transportation page.
Aztec Corner, Granada, Piedra del Sol, The Tecs, & Viva
Students residing in Aztec Corner, Granada, Piedra del Sol, The Tecs and Viva may reserve parking at their residential community. Parking permits for the 2023-24 academic year will be available starting July 7, 2023.
South Campus Plaza, Tepeyac, Tacuba, Villa Alvarado
Students residing in South Campus Plaza (sophomore and upper-division students only), Tepeyac, Tacuba and Villa Alvarado may purchase a student overnight SDSU parking permit for the campus parking structures.
M@College
Incoming residents wishing to purchase a parking permit at M@College for the August 2023 - July 2024 leasing term should email Chris Knight at [email protected]. In the email, please include your first and last name, phone number, and your unit and bed assignment at M@College. At this time, only tandem permits are currently available, but residents can request to be added to the waitlist for single permits by emailing Trent at the address above.
Essential - Building 3
Incoming residents wishing to purchase a parking permit at Essential for the August 2023 - May 2024 leasing term should email Sonia Ray at [email protected]. In the email, please include your first and last name, phone number and your room assignment at Essential. At this time, only tandem permits are currently available, but residents can request to be added to the waitlist for single permits.
Bike & Surfboard Storage
Covered bicycle and surfboard storage is available on campus at no additional charge.
Bicycles: Bicycle storage is available on a first-come, first-served basis. Please submit your interest in bicycle storage via the Bicycle Storage Form. Once you have completed the form, please visit the Office of Housing Administration to pick up your storage key, if applicable. You must register your bicycle with Parking & Transportation Services. Bicycles are not allowed inside suites and apartments.
M@College: Bicycle storage is available with your key fob on the first level (P1) of the parking garage near the elevator.
Essential: For access to the bicycle storage, please register your bicycle at the front desk, located in building 2. You may also register via email by sending a picture of your bicycle to [email protected] or [email protected].
Surfboards: You may submit interest in a surfboard locker via the Surfboard Storage Form. Due to limited availability, surfboard lockers will be assigned by lottery. Surfboards may also be stored in rooms.
Renter's Insurance
Students are responsible for any damages to the residential communities. We encourage parents and families to contact your insurance provider to learn more about renter's insurance options or to see if your current homeowner's policy will provide any coverage for your student.
If you are interested in purchasing renter's insurance for your student, SDSU is partnered with GradGuard. GradGuard offers renter's insurance coverage as well as protection for personal property, including electronics. GradGuard is $165.40 annually and covers the following:
Property: $5,000
Liability: $100,000
Deductible: $100
Your student may opt into GradGuard in the Housing Portal. For additional information, visit gradguard.com.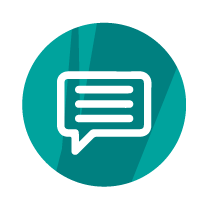 Connect With Us
For all the latest news and updates, follow SDSU Housing on Facebook @SanDiegoStateHousing and on Instagram @SDSU_Housing.