SDSU Housing incorporates sustainability principles in the placement, design and construction or renovation of our residential facilities using the internationally recognized Leadership in Energy and Environmental Design (LEED) program through the U.S. Green Building Council.
Housing maintains a minimum standard of LEED Silver equivalency for new construction and major renovations
Housing has five LEED-certified professionals on staff
Six residential facilities are LEED-certified
LEED Certifications
The LEED certification trademark is owned by the U.S. Green Building Council and is used with permission.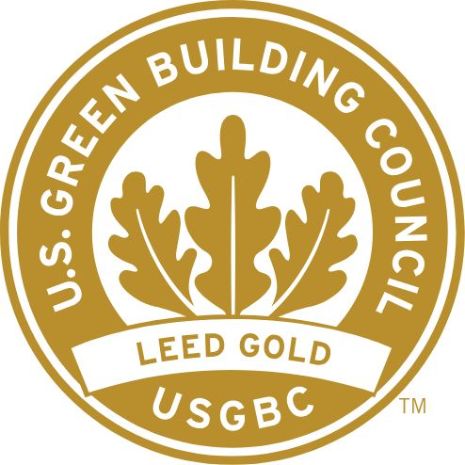 LEED Gold
Huāxyacac (2020)
LEED Silver
Tenochca Low Rise (2019)
Tula Community Center (2019)
South Campus Plaza - North (2017)
South Campus Plaza - South (2017)
Zura (2016)
Give it Up Drive
Each year during move-out, residents may donate unwanted, non-perishable food items, clothes, housewares, bedding and usable goods. Collection bins for donation items are placed at each residential community.
Sustainability Initiative
In alignment with the mission and values around sustainability expressed by SDSU and its associated organizations, we have launched the Sustainability Initiative to provide leadership in reviewing, recommending, implementing and promoting our sustainability practices while addressing areas of education and improvement in our operations and facilities. Students, faculty and staff and the SDSU community are welcome to join the initiative to learn more or volunteer with us.
Green Room Certification
What you do on a daily basis matters. Small actions taken every day can significantly reduce your personal impact on the environment. Get recognized for your sustainability efforts and learn new ways to make an impact.
Huāxyacac Hall Certified LEED Gold