Learn what it's like to live on campus at SDSU and all the resources and support available to students.
When students live on campus, they are able to immerse themselves in college life and take advantage of the opportunities right outside the door. Students will enjoy the convenience of all-inclusive living, while having direct access to their classes, the library, student organizations and events that make campus life rewarding. Students will join a community of fellow residents, faculty and staff members and make friendships that last a lifetime.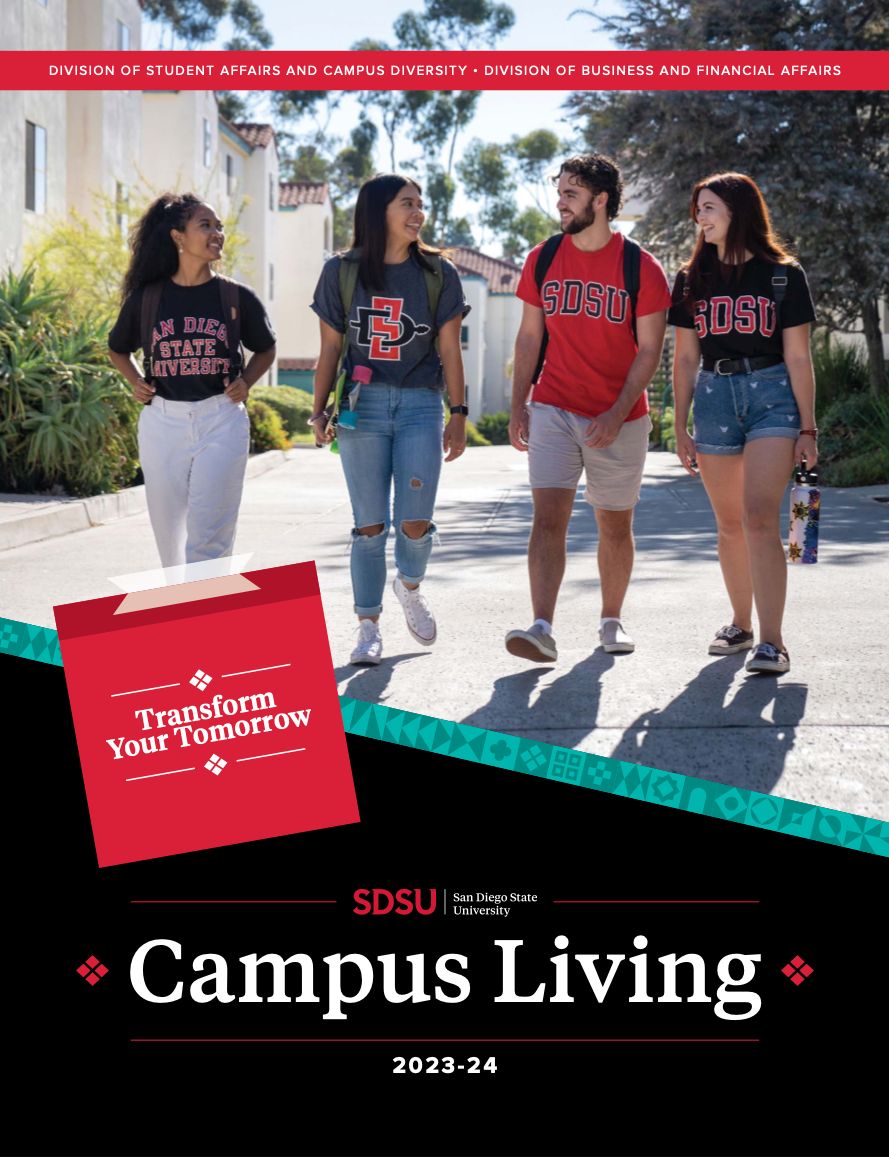 Click on the image above to download the 2022-23 Campus Living brochure. The Campus Living brochure is also available in Spanish.


SDSU has found that students who live on campus have higher GPAs and are more likely to stay in school than students who live off-campus.
Students living in the Residential Learning Communities are twice as likely to graduate in four years than their non learning community peers.