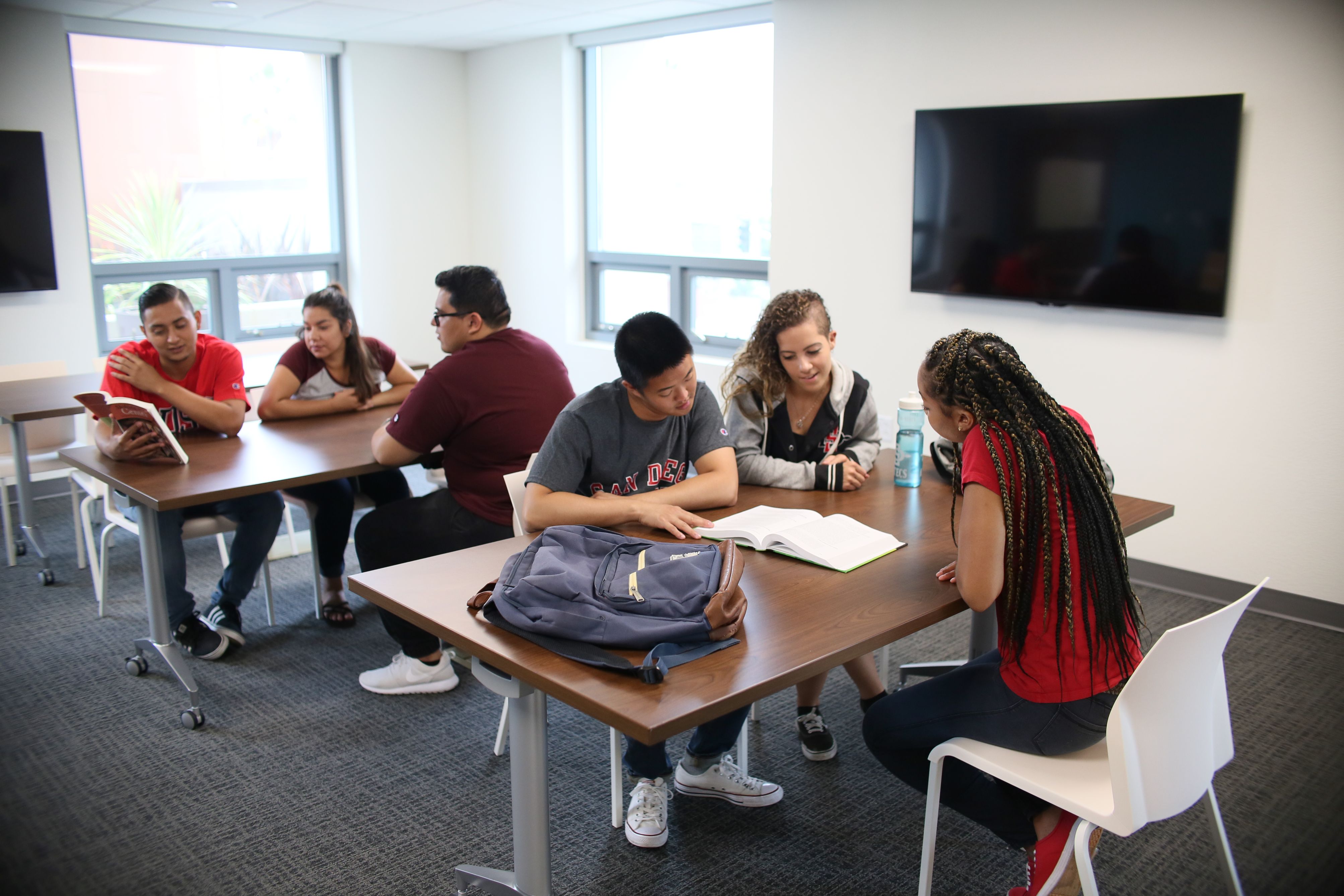 STAR (Students Taking Academic Responsibility) Centers are academic resource centers for residents. The centers help create a positive, academically oriented environment to help students achieve academic success. The centers are open to all residents, regardless of building assignment.
STAR Centers are open Sundays from 4 - 10 p.m. and Monday - Thursday from 1 - 10 p.m. and are staffed by General Advisors and Retention Specialists and STAR Center Assistants.
resources
Peer Advising:
STAR Center Assistants are current SDSU students that are trained to assist students with:
Course Schedule Planning
GPA Calculation
Referral to campus resources
CCA (Coordinated Care Advisor) Advising:
General Advisor and Retention Specialists serve as Coordinated Care Advisors, specifically for students living in our residential communities. CCAs should be the main and first point of contact for advising support and can assist students with the development of a degree graduation plan, learning to navigate university resources, procedures, and academic advising tools. Students can log in to SDSU Navigate to schedule an appointment with their assigned CCA.
Tutoring:
The STAR Centers offer tutoring for a variety of subjects that include Biology, Chemistry, Oral Communication, Mathematics, Physics, Statistics, and Writing. Please check a STAR Center during the academic year for specific subjects. STAR Center Tutors can also provide peer essay reviews.
Individual and group study areas